The Group
The Advanced Architecture Group (AAG) is an interdisciplinary research group investigating emerging technologies of information, interaction and manufacturing for the design and transformation of the cities, buildings and public spaces.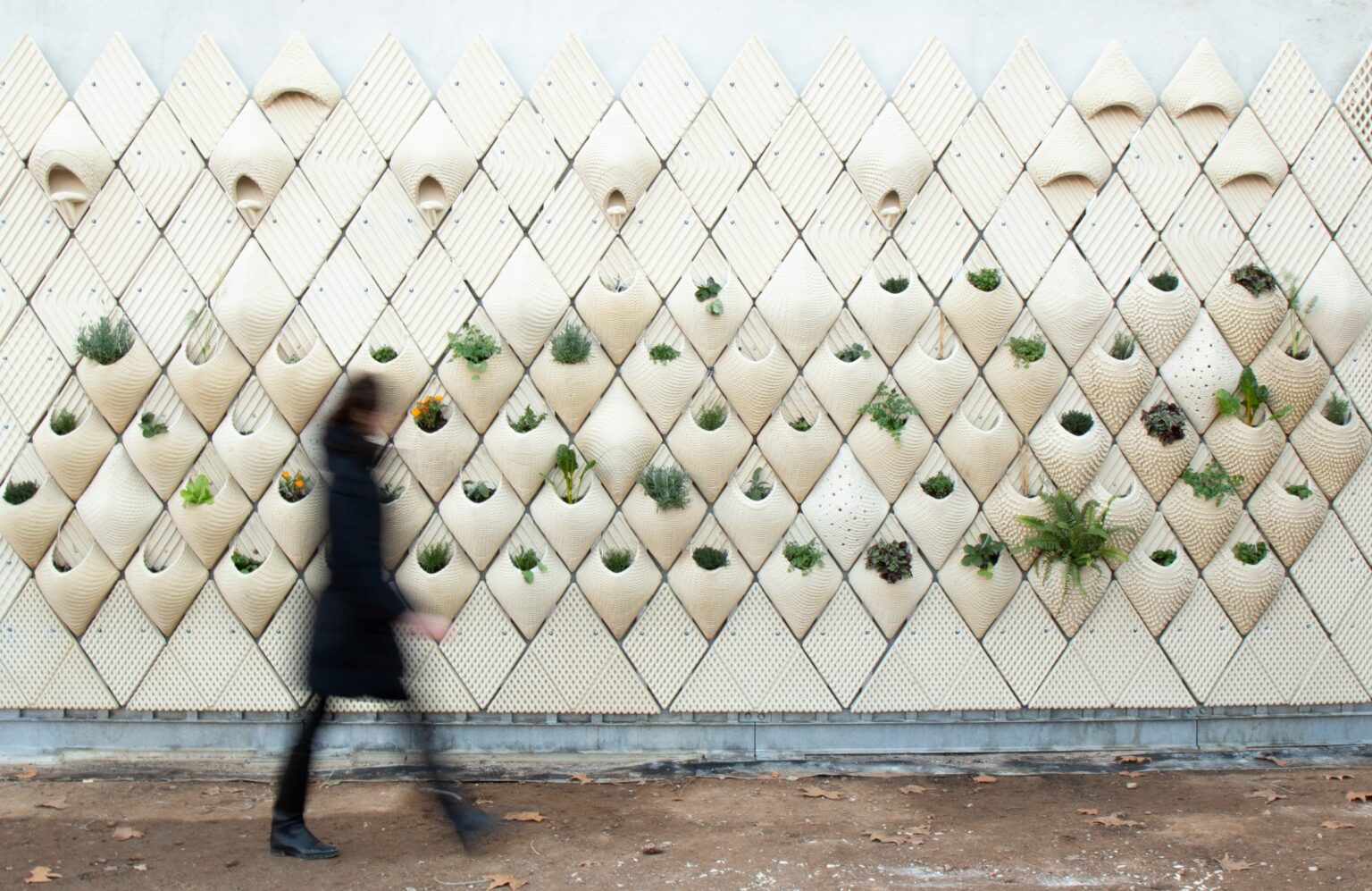 Located in Barcelona and operating across the world, AAG investigates emerging technologies of Computation and Digital Manufacturing combined with scientific advancements from the fields of Data Science, Biology, Material Science, Ecology and Robotics.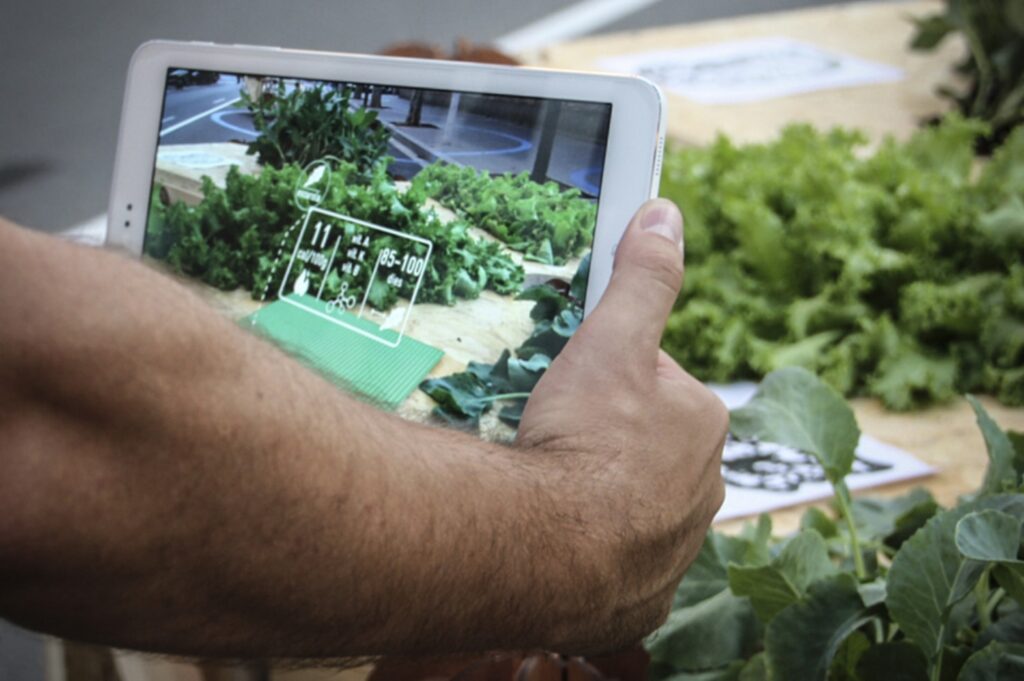 We develop research and innovative projects in three main areas of expertise:
Implementing novel solutions for energy efficient, circular buildings and digital construction through new materials, digital twins, robotics and 3d printing.
Enhancing biodiversity and ecological systems in cities and buildings by implementing nature based solutions and co-design with living systems.
Developing novel solutions and tools for sustainable and inclusive city planning through urban analytics, digital twins, and technology-mediated participatory design processes.
Our work includes 19 European & public funded projects since 2015, as well as a consolidated network of collaborating industrial and institutional partners.
Services
Our services include research and development of innovative architectural solutions and tools, design and manufacturing consultancy, executive training and curation of events and publications within our areas of expertise.
Research &
Development

Oriented to explore the role of technology in our society and cities, the AAG is pioneer in applied research.

Consulting &
Design

AAG works on real-scale pilot projects and real-world situations in collaboration with the industry and a series of multidisciplinary experts.

Training &
Continuous Learning

Through innovative educational formats AAG works on redefining the paradigm of design education in the Information and Experience Age.

Publications &
Curation

AAG promotes its values in the discussion about architecture, cities, society and technology through lectures, publications, exhibitions and competitions.
Facilities
The Advanced Architecture Group is part of the Institute for Advanced Architecture of Catalonia (IAAC).
The institute is located in the Poblenou neighbourhood of Barcelona, in the recently created district known as 22@, a focus for companies and institutions oriented toward the knowledge society.
01
Campus
22@ Main Building
The IAAC is housed in an old factory building, with 2,000 m2 of space for research, production and dissemination of architecture, so that space itself is a declaration of principles, embodying an experimental and productive approach to architecture.
22@ Atelier
IAAC Atelier is part of the campus in the Poblenou district of Barcelona. Located in Carrer Pujades 59, this space is an old industrial building of roughly 2,000 square meters, recently refurbished designed for the fabrication and development of projects with access to digital manufacturing technology.
The Institute's Atelier is a spacious building in which students have access to digital manufacturing technology with the assistance of in-house experts as well as a place where they can produce and exhibit their studios and seminars research.
22@ Main Building
Valldaura is IAAC's second campus located in Collserola Park, the natural centre of the metropolitan area of Barcelona. Valldaura campus is a large park and testing ground for innovation that features the latest technologies in the fields of energy, information and fabrication.
02
Labs
Fabrication Lab
The IAAC Atelier is equipped with a digital fabrication facility, a place to develop, experiment, test and prototype the multiple type of research projects running at the institute. With the assistance of in-house experts it allows full access to milling, laser cutting, 3D printing, robotic arms, as well as traditional fabrication equipment.
Fab Lab
The IAAC premises include the Fab Lab Barcelona, an architecture and design-oriented fabrication laboratory which is part of the global network of Fab Labs set up by The Center for Bits and Atoms at MIT. It is the first Fab Lab and the largest in the European Union. The centre develops several educational and research programmes related to the applications and implications of digital fabrication.
Green Fab Lab
As part of IAAC's commitment to promoting and advancing habitability in the world on the basis of ecological principles and to making the fullest use of all available technologies and resources, it has been created a research centre focused on the idea of self-sufficiency, with a view to providing a worldwide point of reference. The Green Fab Lab offers an opportunity to learn directly from nature in order to bring that understanding to the regeneration of 21st-century cities.
Bio Matter Lab
The Bio Matter unit is dedicated to the exploration of new materials systems to research and understand the chemistry behind soft, active and biological matter and its interactions. Combining knowledge from different disciplines and following a rigorously experimental approach, the research on this subject allows progresses in complexity from small scale material sampling to the production of 1:1 scale architectural components and prototypes, for the construction of novel intelligent building systems.
VR/AR Lab
This space is given over to the development of tools, applications and visualisation environments for Virtual, Augmented and Mixed Reality. It is equipped with the necessary devices to explore the fundamental capabilities and requirements of this cutting-edge immersive technologies, enabling new ways to transmit, quantify, redefine, share or access to visualised information and communication.
Electronics Lab
The electronics lab is created for the purpose of providing tools and technological support for the development and programming of hardware devices that can sense and act in the environment. The aim of this laboratory is to implement the necessary hardware/software systems to integrate interfaces, visualising methods, data sensing, and actuations to conduct more advanced research and architectural proposals with embedded technology.