Yara Tayoun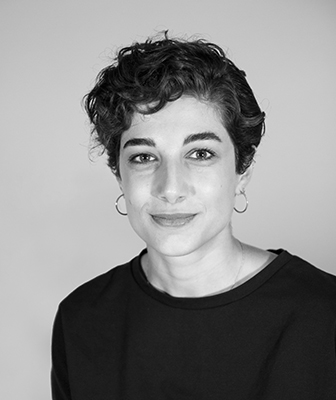 Yara Tayoun is an architect and researcher specialized in the digital and technology-driven transition of circular processes in architecture and design. She holds a Master's degree in Architecture from ALBA (Beirut-2016), and a Master's degree in Advanced Architecture from IAAC (Barcelona-2019), with a focus on adaptive reconfigurable structures and metamaterials.
She is co-founder and director of Driven Studio, a startup studio for the aec industry, fostering early-stage application of computational design and advanced technologies in construction. Before joining IAAC as the coordinator of its Postgraduate applied research program in 3D Printing Architecture (3DPA), she held a managerial role within a team in Paris, working on co-creating circular resource flows in cities with a focus on wood construction as part of the European research project Reflow.
She initially developed her experience in fabrication and design engineering, challenging the gap between traditional craftsmanship and manufacturing technologies working in an innovative Wasp hub in Beirut. She continues to extend her interest in a collaborative and sustainable approach to design onto the performing arts industry through her interactive work with filmmakers and dance companies.
Contact
yara.tayoun@iaac.net