Barcelona
May 14th to 17th, 2019.
Future House Exhibition at Barcelona Building Construmat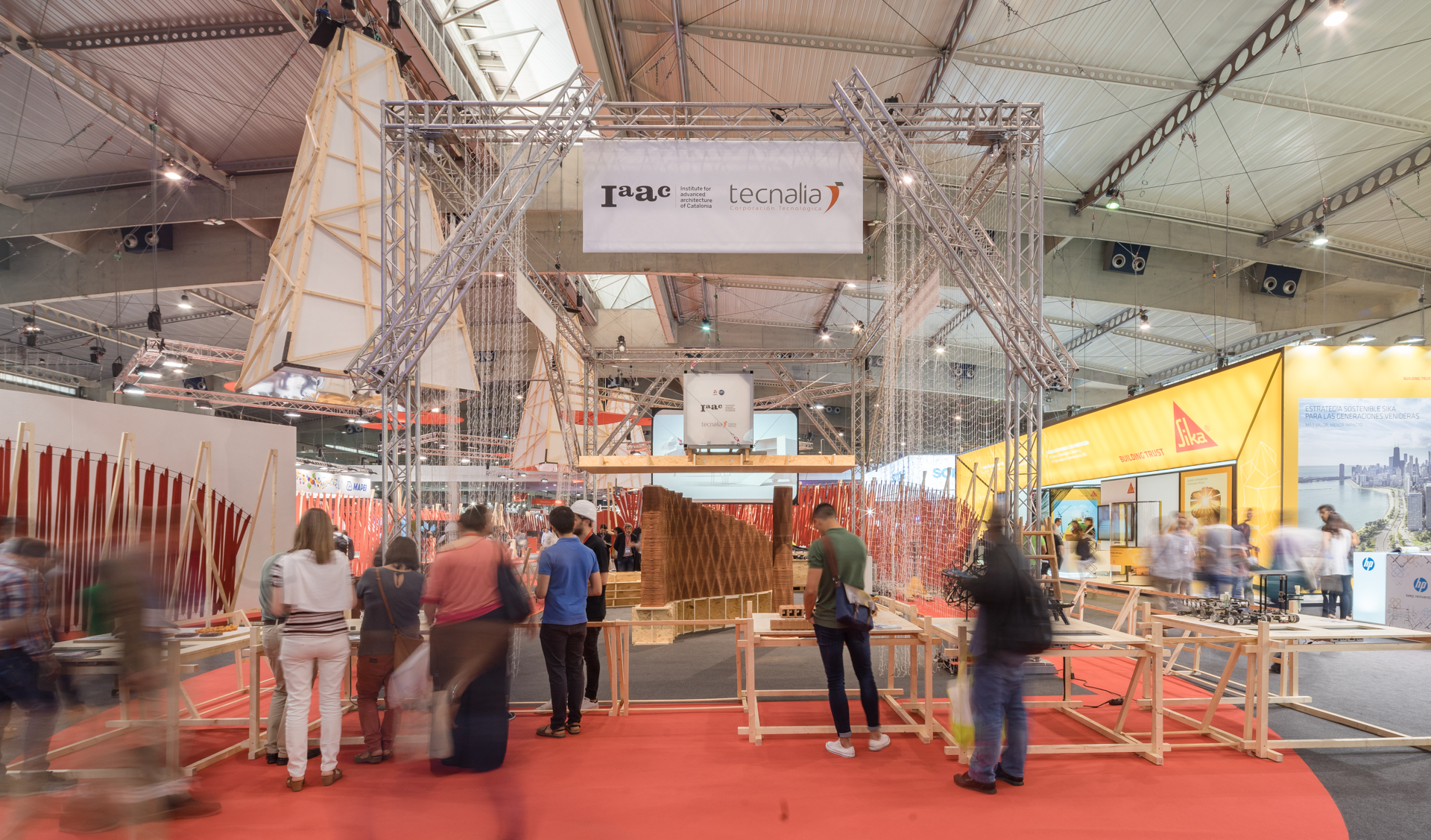 IAAC Curates the Future House Exhibition at Barcelona Building Construmat 2019.
Within a fast-changing world disrupted by the emergence of new digital technologies, architecture is changing and IAAC, as a pioneer in building today the habitat of tomorrow, is ramping up to innovate and shape the new future of buildings and housing. The Future Arena of Barcelona Building Construmat 2019 transformed into a disruptive display of the Future House, showcasing novel approaches to how it is designed and constructed, the way it operates and interacts with people, and, eventually, the kind of urban environment and public space it creates.
Gathering a selection of projects from international teams in the academic and research field, Future House organized around 5 main axes and their transversal connections:
Bio & Advanced Materials
Robotics & Advanced Construction
Big Data and Internet of Things
BIM, Augmented, Virtual and Mixed Reality
Circular Economy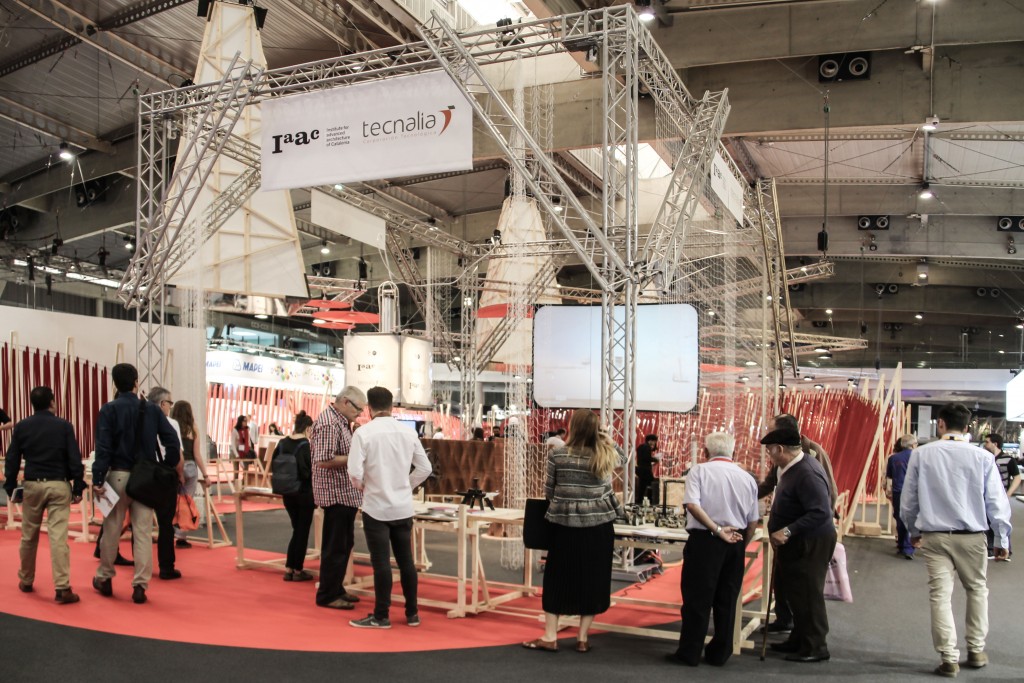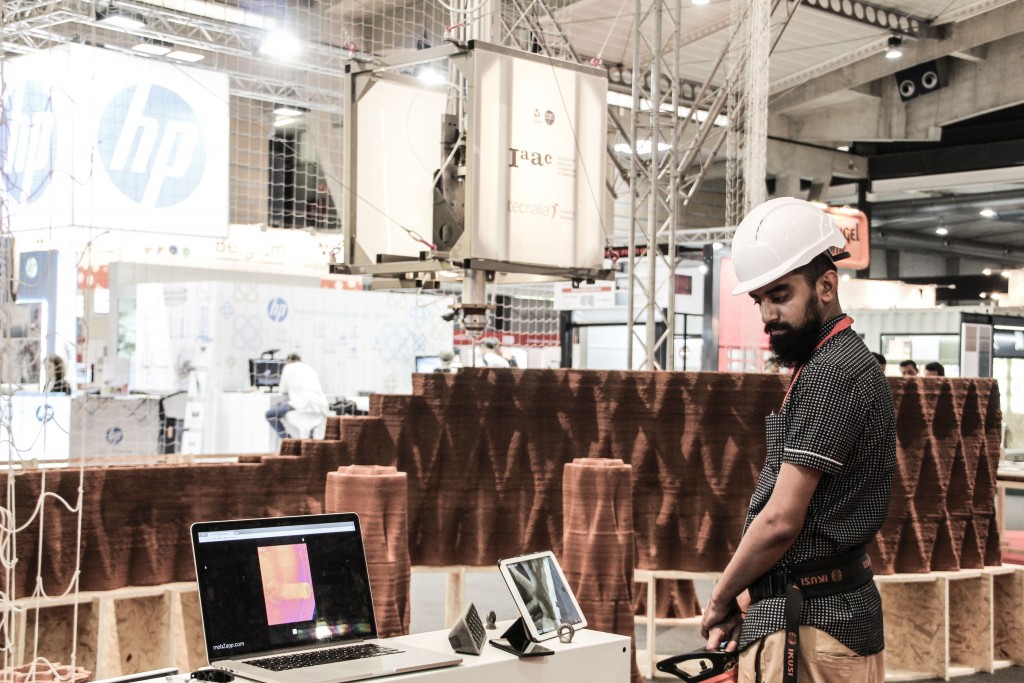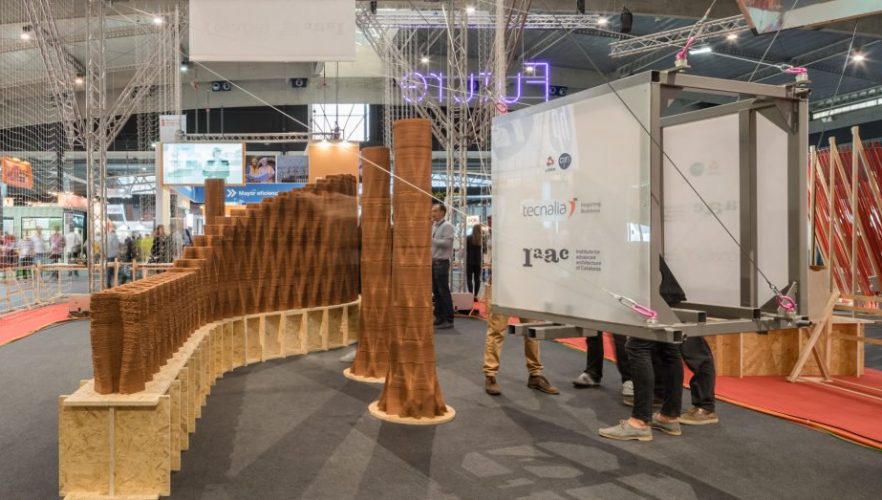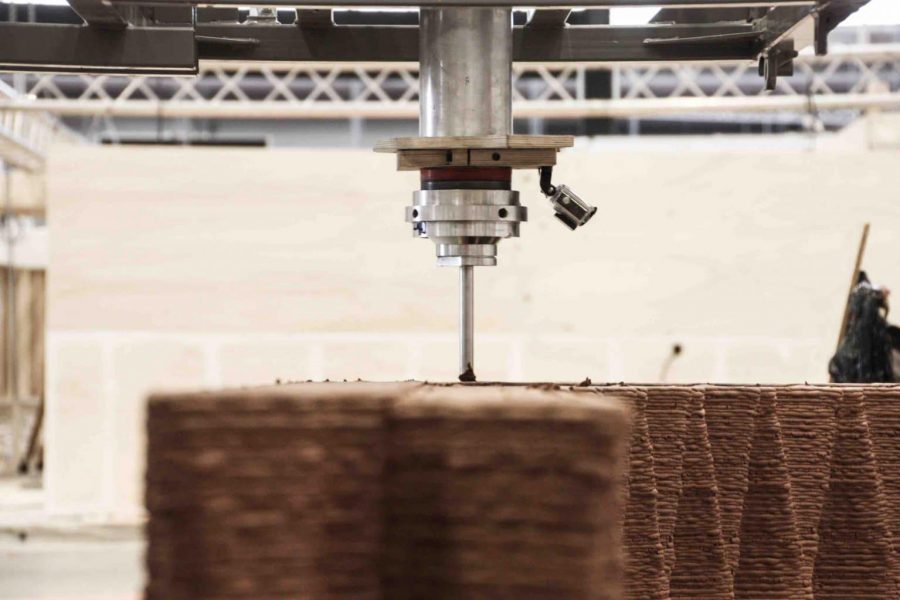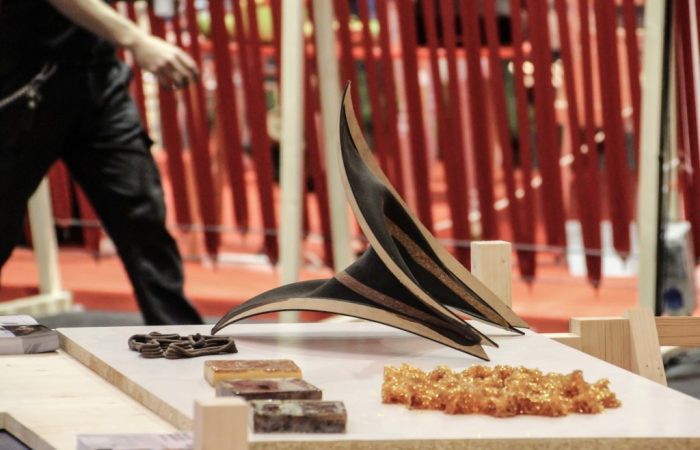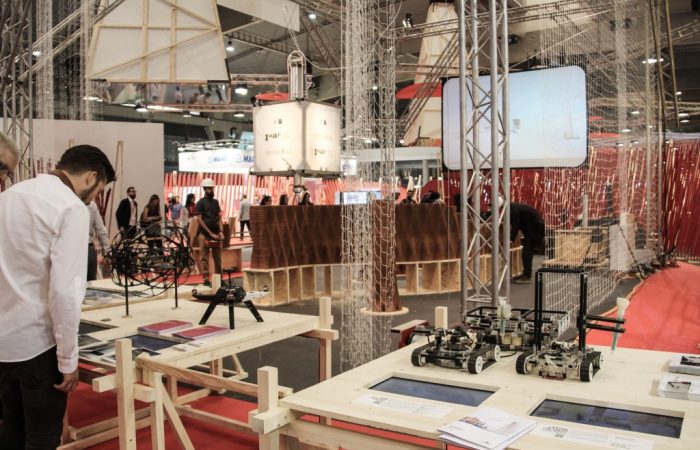 The increase of the global population as well as the increase of the number of that population that lives in urban areas will shape the future of our buildings and housing. As any possible future, though, the technological advancements will be transversal at all levels related to our habitats.
What is the future of Buildings and Housing? Who will design and build it and how will it operate and be managed? Out of which New Materials will it be produced?
What kind of automated machines or Robots will construct our Off and On-Site Fabricated Buildings? Will Recycling or Renewable Energy strategies in housing shift Construction towards Circular approaches? How will Big Data and Artificial Intelligence affect our living?
Will we owe our home? And, eventually, will our home learn, predict, think and decide? What will be the Brain of the Future House?
The exhibition brought together several projects developed by IAAC in the framework of MAA studio and thesis, MaCT, MAEB, and OTF programmes, with the goal to present novel approaches to the theme of the Future House.
The academic and research centers showcasing projects include MIT, IIT, ICD, ITKE, STRELKA, IED, TECNALIA, and EURECAT among others.