Barcelona
September 13th to October 27th, 2017
Livecycles
4th Tallinn Architecture Biennale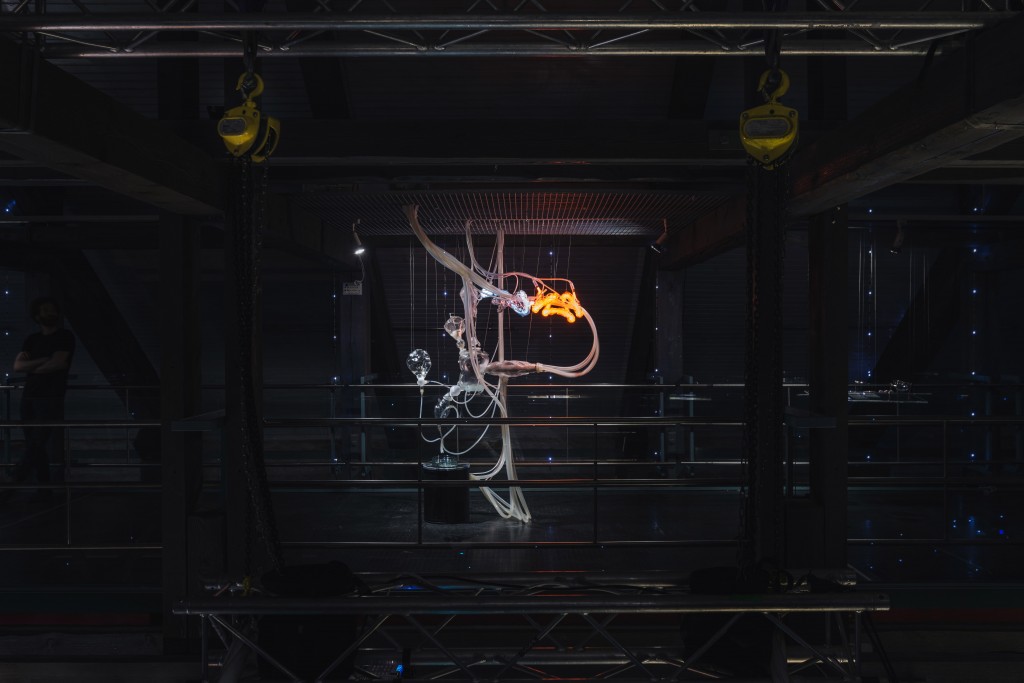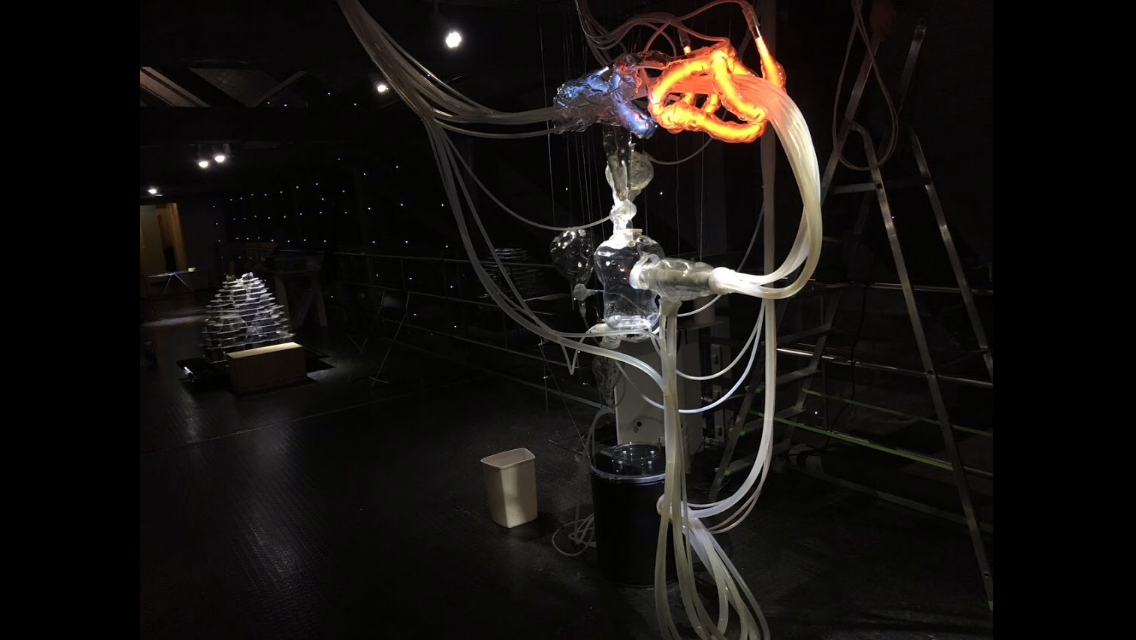 LiveCycles IAAC's Installation at the 4th Tallinn Architecture Biennale
Curated by IAAC MAA Faculty Claudia Pasquero, the 2017 Tallinn Biennale bioTallinn aimed to challenge typical assumptions of what constitutes the boundary between Natural and Artificial realms. Rather than considering nature as a balanced system, that is perturbed and derailed by human action, bioTallinn assumed that there is no nature.
In this framework, IAAC Advanced Architecture Group's installation LiveCycles, coordinated and developed by Maria Kuptsova, Raimund Krenmueller, Rodrigo Aguirre, Areti Markopoulou, and Mathilde Marengo, is a bio-artificial system that responds to the current challenges, interacting with the marine ecosystem through the definition of possible marine material cycles, and proposing a mechanism of plastic extraction, recycling, and reuse by means of nano agent systems.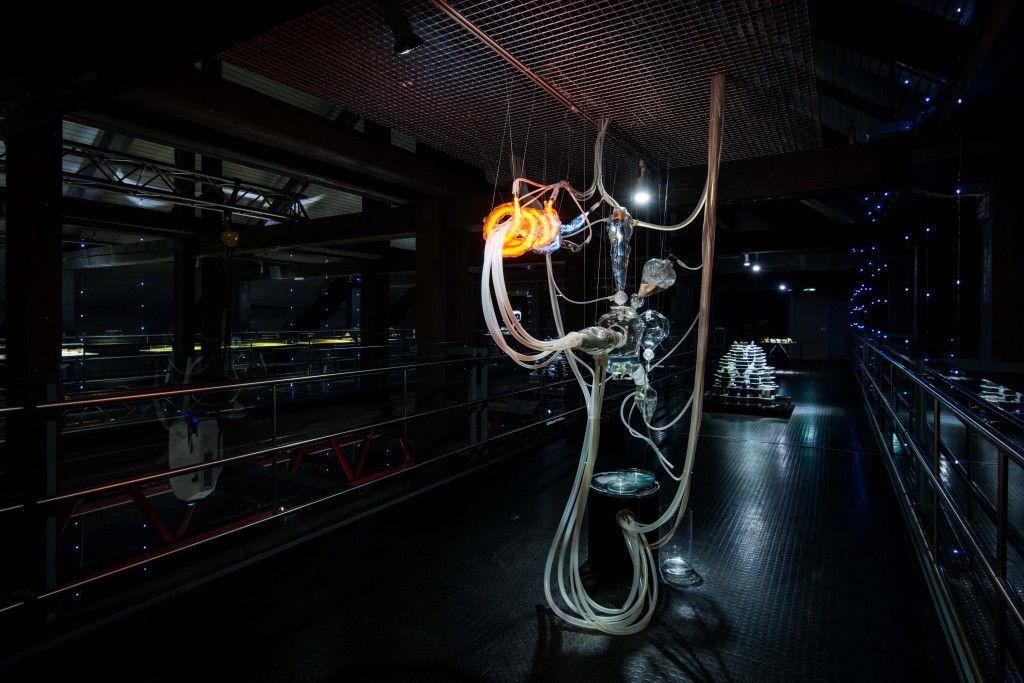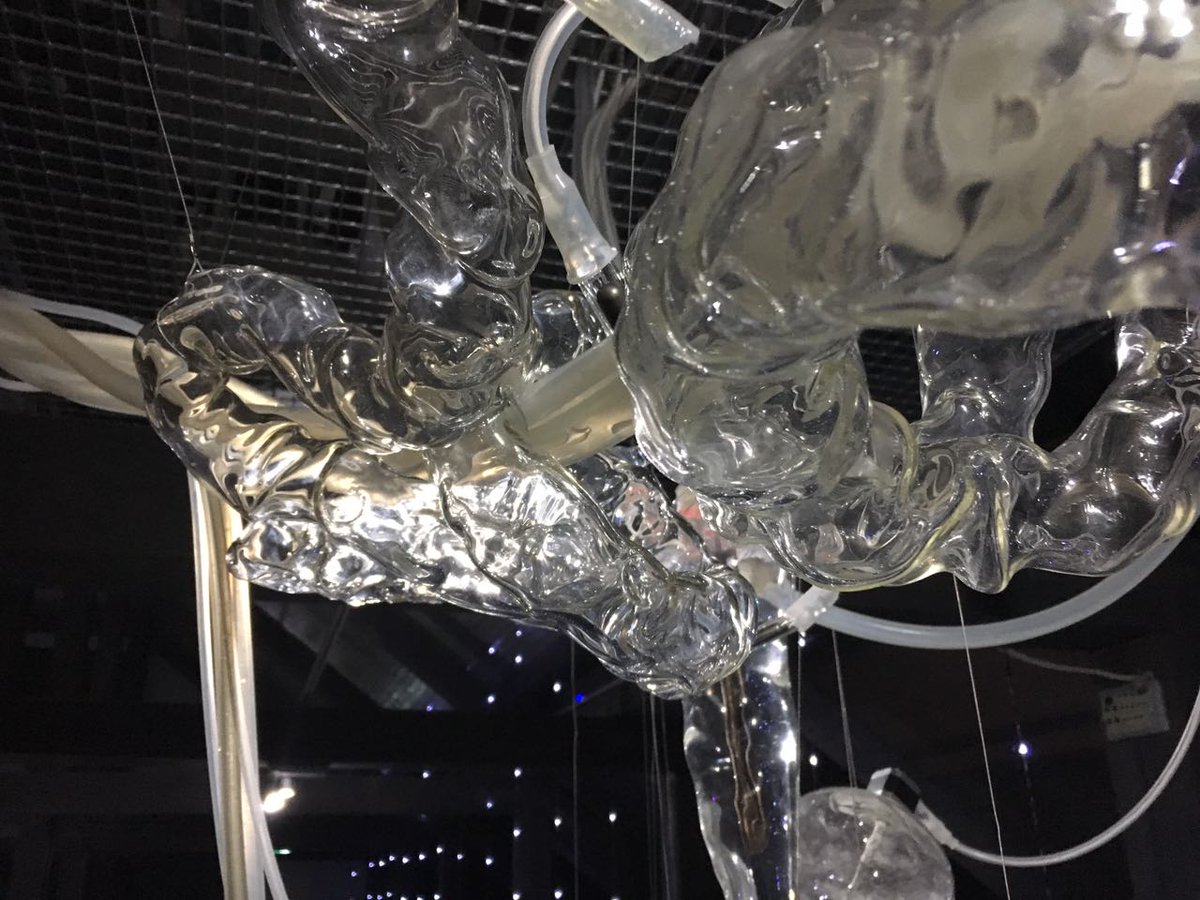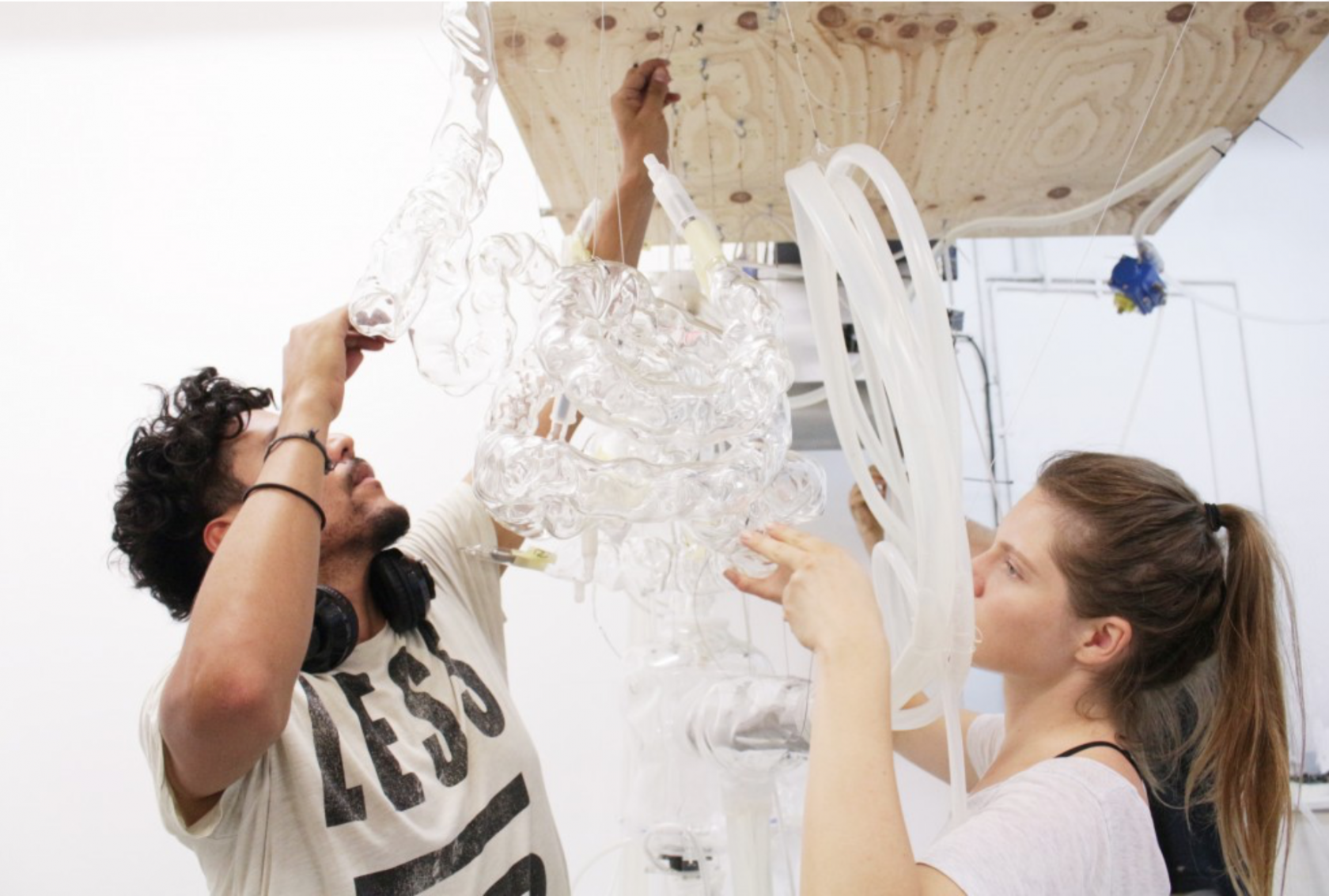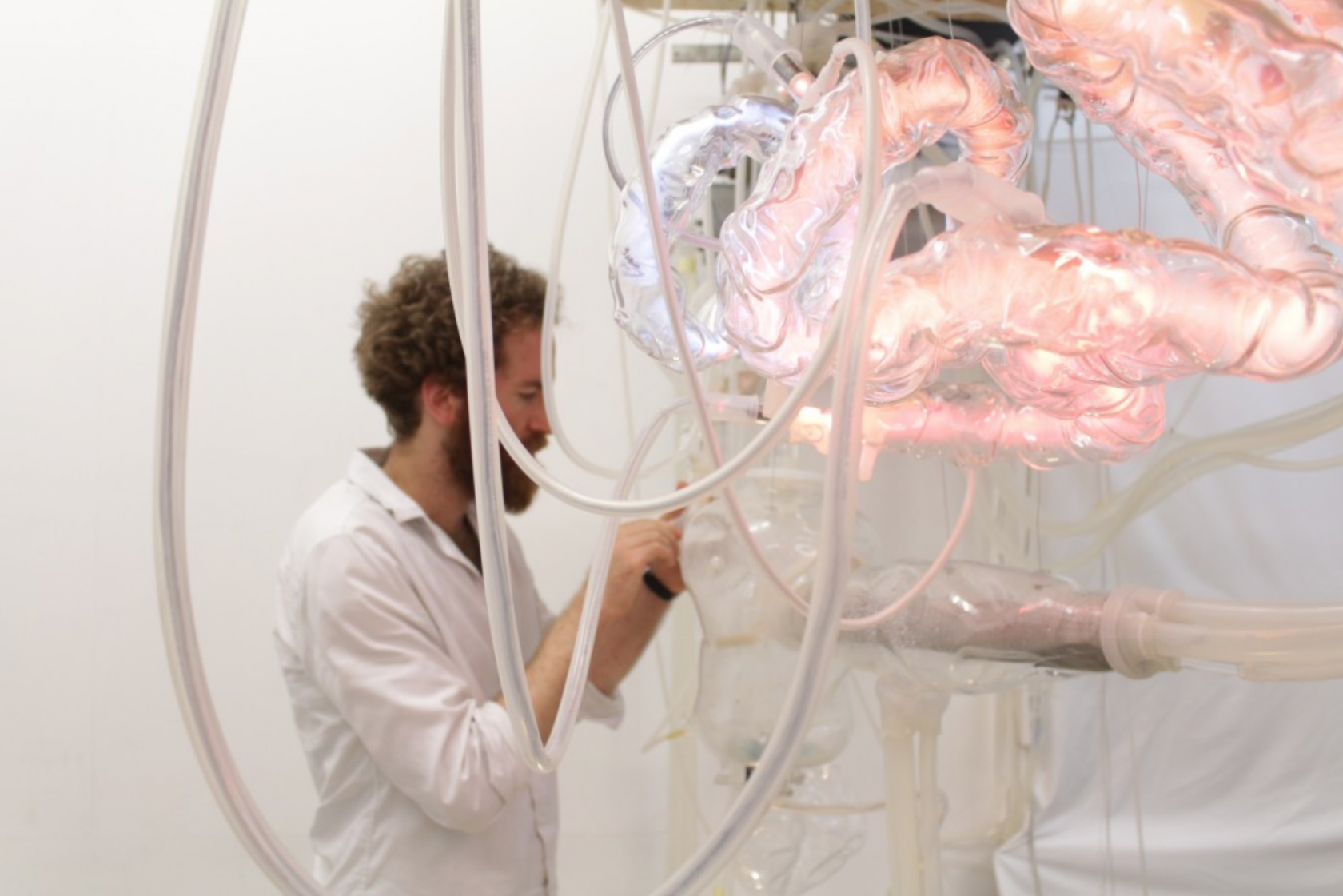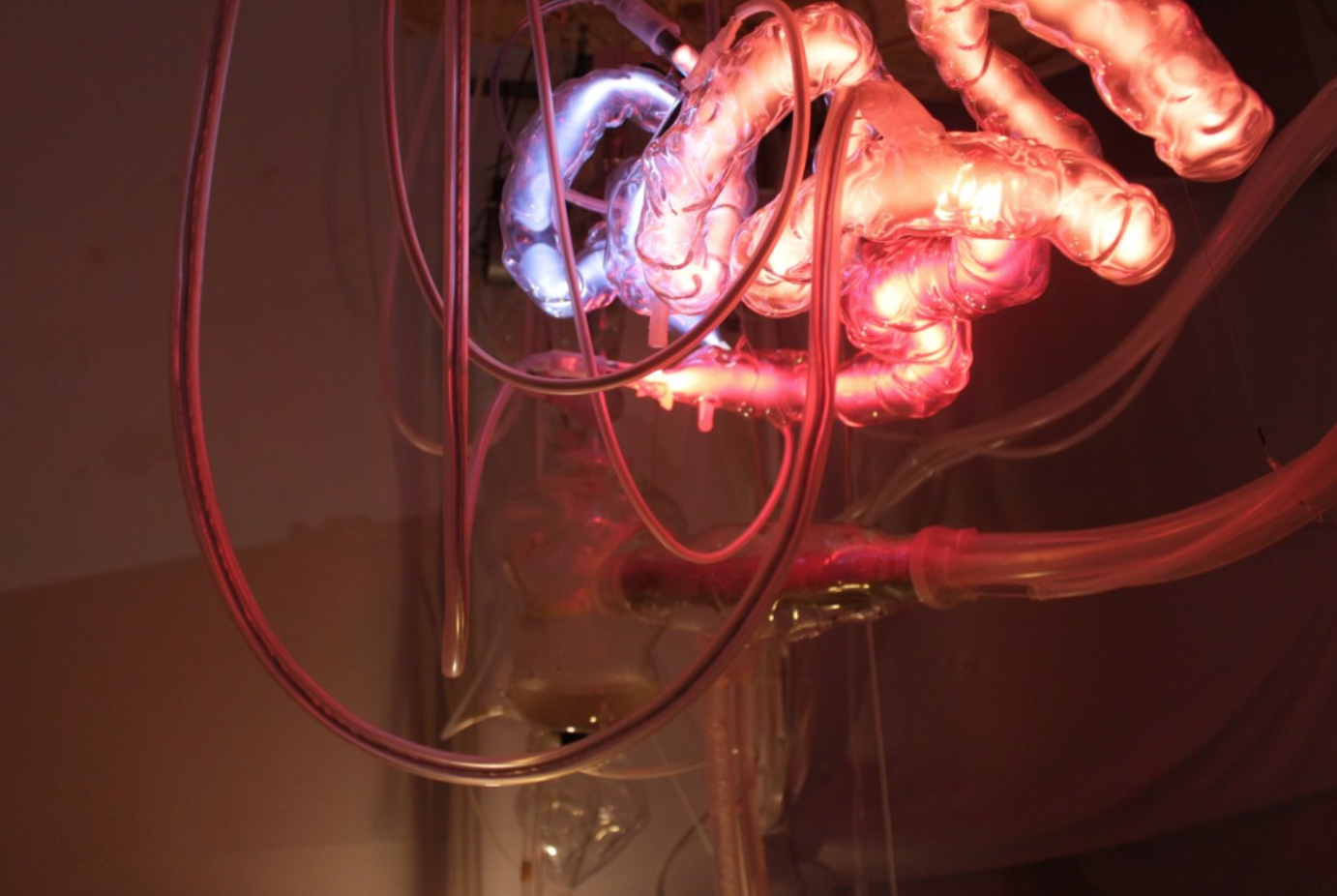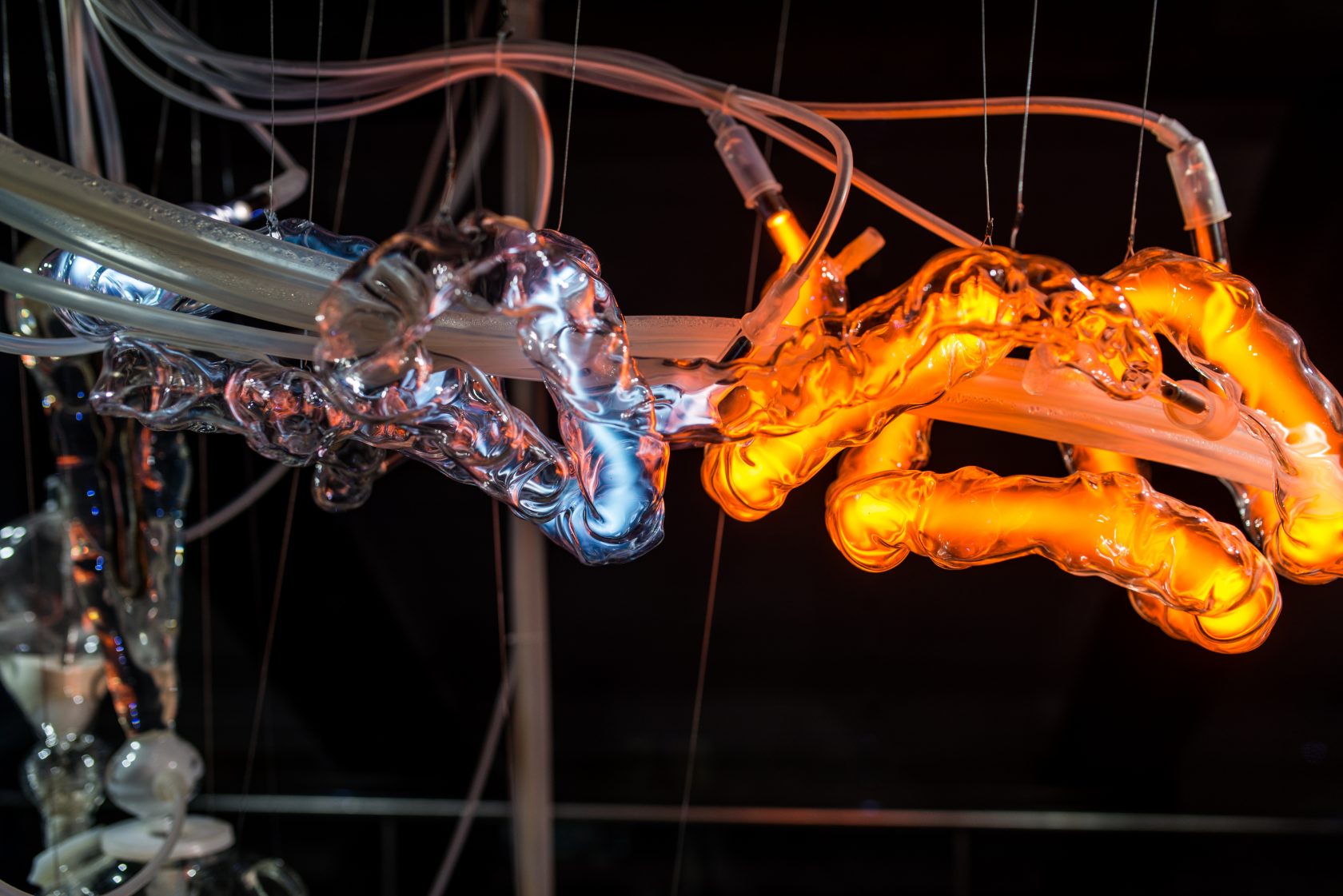 The project questioned how small robotic agents can become a new transitional system from built to unbuilt environments and which, in symbiosis with the natural species of the Baltic sea, could act on site, creating interaction between natural and artificial systems.
The installation worked with Baltic Sea water, firstly extracting the contained micro-plastics from the marine environment and then, passing through the complex digestion system of nanorobot, bio aggregating its particles into a material which can be reused for the further proliferation of this same marine environment.
One of the central events in TAB 2017 was the TAB Symposium titled Polycephalum City, a two-day gathering of groundbreaking architectural dialogues where an innovative mix of international practicing architects, urban planners, and thought leaders discussed the role of architecture in the context of the current socio-ecological crisis, and feature a range of critical readings of today's geological era which scientists have called the Anthropocene.
Speakers at the event included Areti Markopoulou, IAAC Academic Director, lecturing on Friday, September 15th about Responsive City: Augmenting Matter and Programming Performance,  Mitchell Joachim, Associate Professor of Practice at NYU, and Marco Poletto, co-founder and director of ecoLogicStudio.
TAB 2017 has also offered a platform for young architects and designers to test innovative methods of building with nature. Several IAAC MAA projects have been featured in the exhibition: Responsive Manifolds, Living Light, Encrypted Biometrics, Cybeco, Hybritat, Moss Voltaics, Piel Vivo, Biocatalytic Cell, Living Screens, Bio Connectivity.
Opening Week 13-17th of September. Closing October 27th 2017.